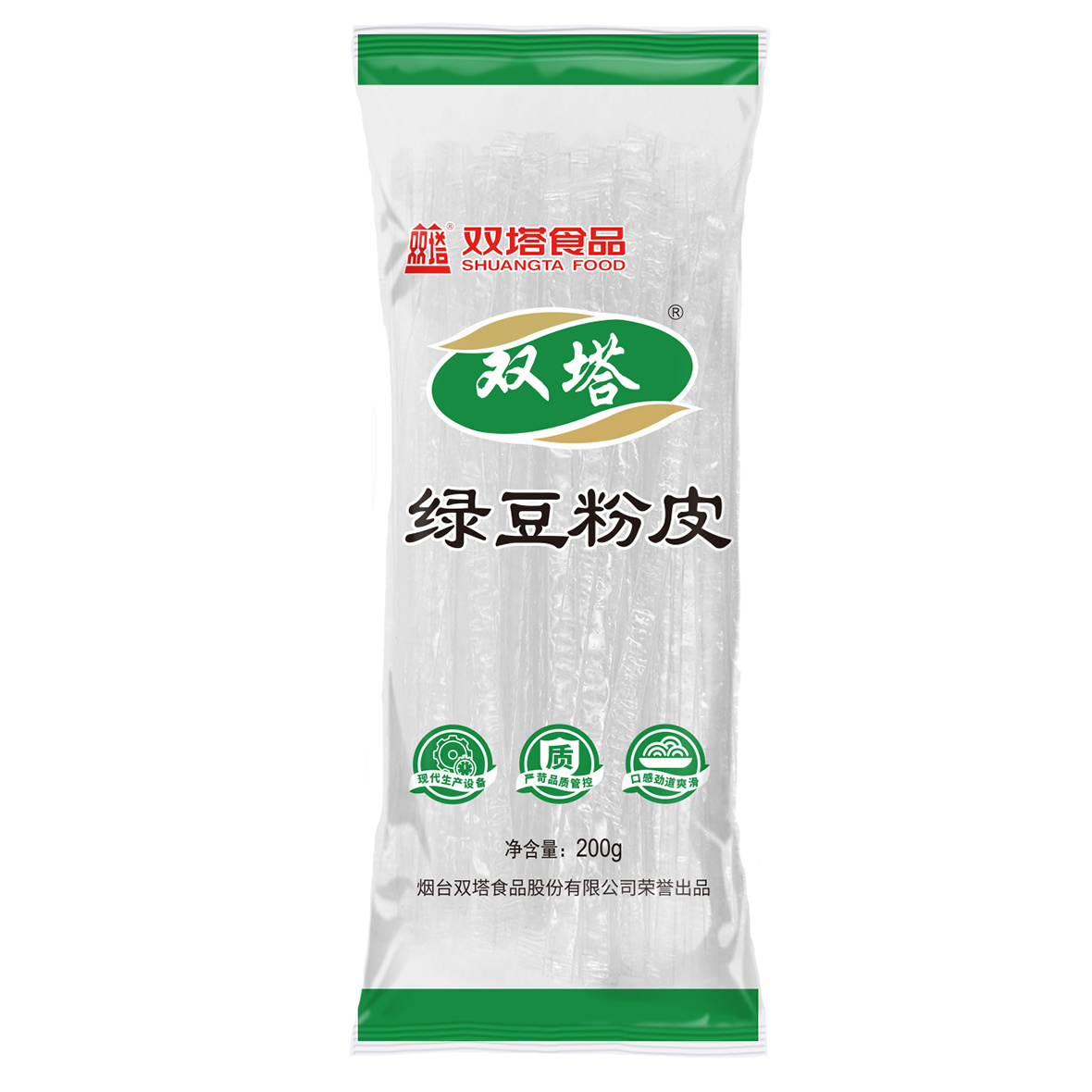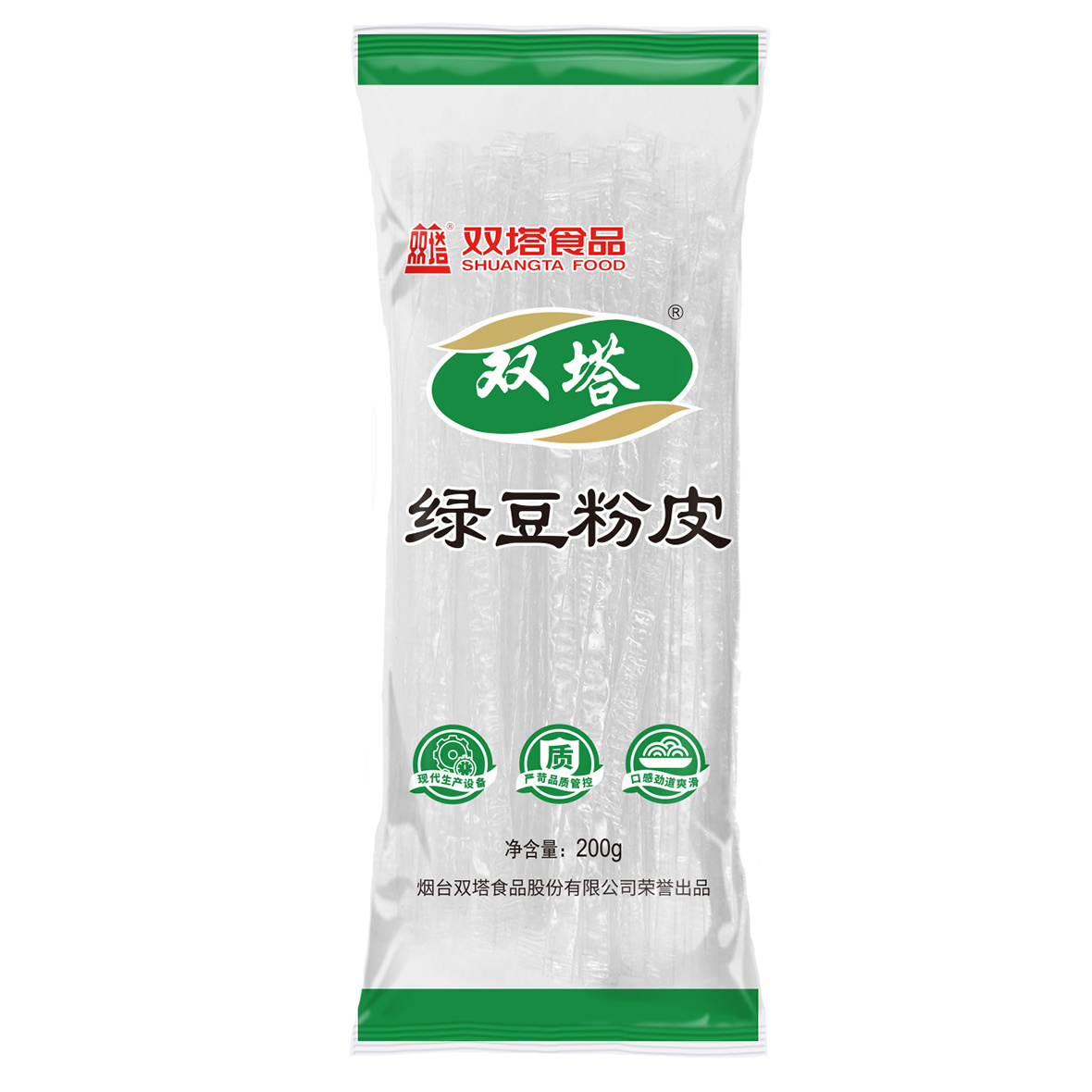 Mung Bean Sheet Jelly
---
Mung Bean Sheet Jelly

---
Vermicelli was first recorded in 《qi min yao shu》.More than 300 years ago, zhaoyuan area vermicelli was made of peas and green beans , it is
famous for transparent colour and smooth feel .Because vermicelli is exported from longkou port, it is named "longkou vermicelli".
In 2002,LONGKOU vermicelli Obtain National origin protection and only can be produced in zhaoyuan, longkou, penglai, laiyang, laizhou . And
only produced with mung beans or peas can be called "longkou vermiclli".
SHUANGTA food as a typical representative of longkou vermicelli,inheriting six generation producing technology.We invite the heritage of people
of China's intangible cultural ----GUO LAN TANG as the technical consultant ,focus on food health to make very bundle vermicelli.
DIFFERRENT LONGKOU VERMICELLI
Shuangta vermicelli, high-quality benchmark in vermicelli industry, the six generation process inheritance, paying attention to good
products,no preservatives and additives ,providing high-quality and healthy products,is the lifelong fans of consumer .
LONGKOU VERMICELLI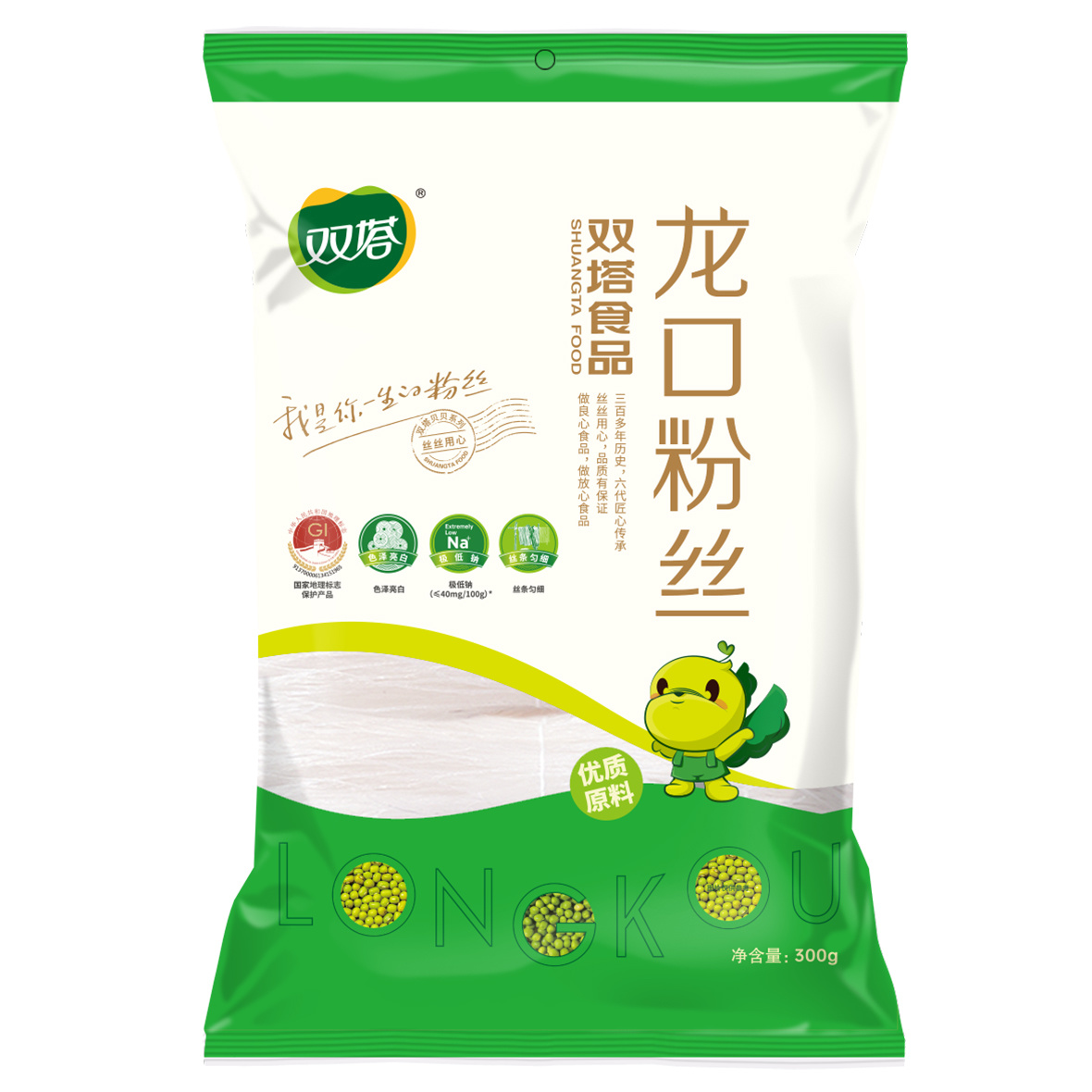 Best-selling products - beibei series longkou vermicelli
The domestic main product is the best selling product series of Shuangta free brand. It is
produced by the Northeast high-quality green beans and Canadian peas, without any
preservatives and additives.We produced the Longkou vermicelli based on over 20 years
experience. The product has a bright color, smooth taste and can be cooked constantly for a long time.It is suitable for daily cooking dishes, soups and Hot pot.
MORE DELICIOUS ,MORE HEALTH
Delicious and nutritious.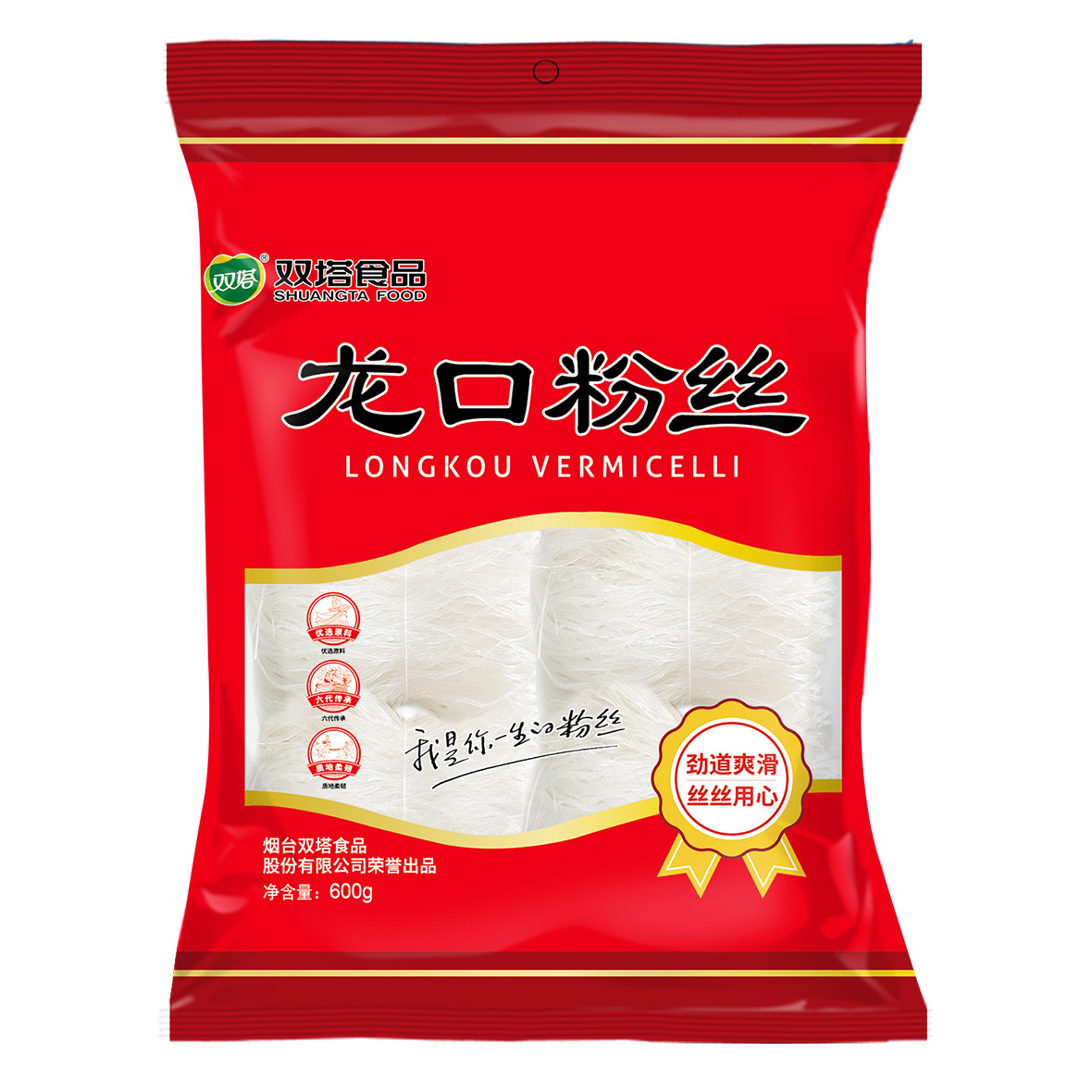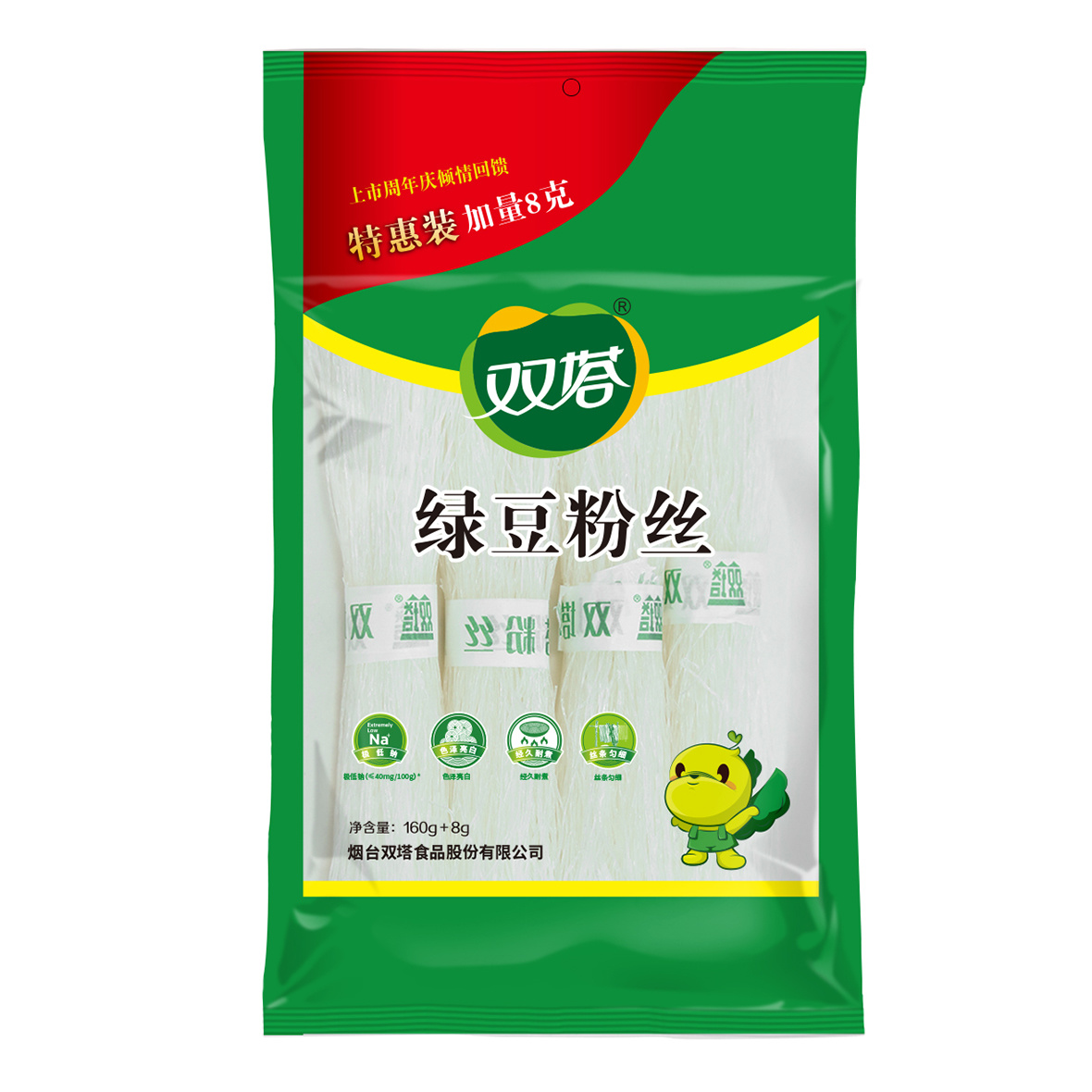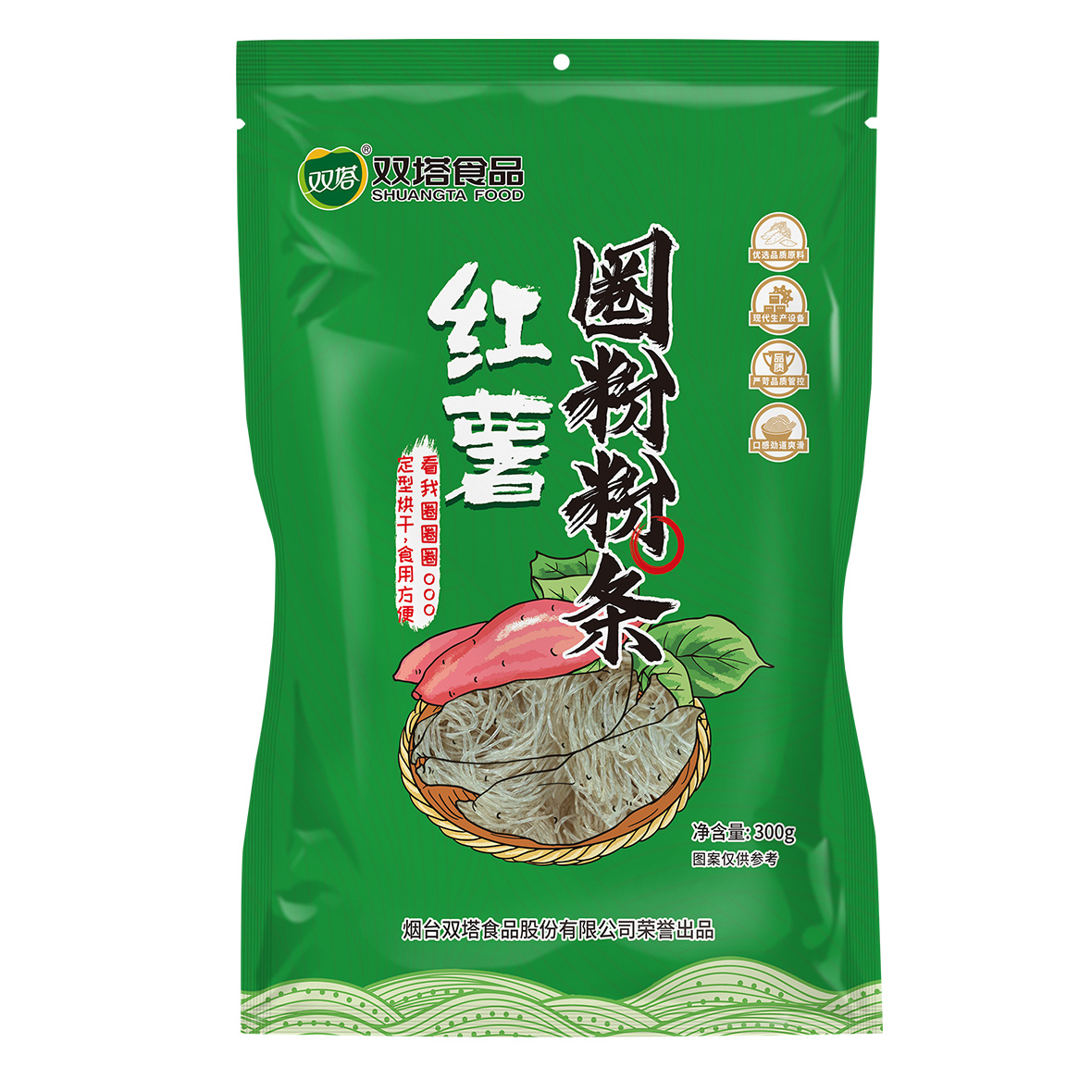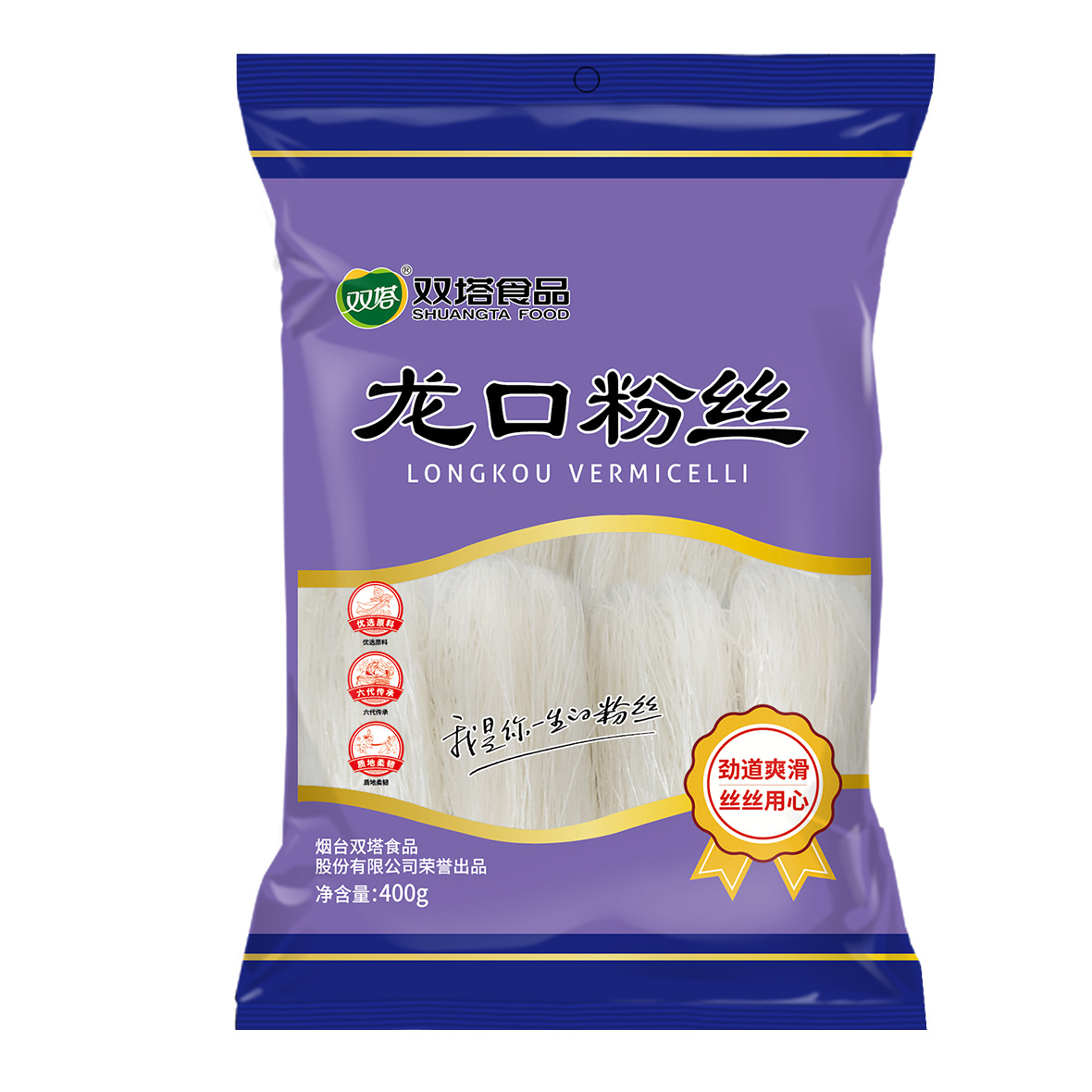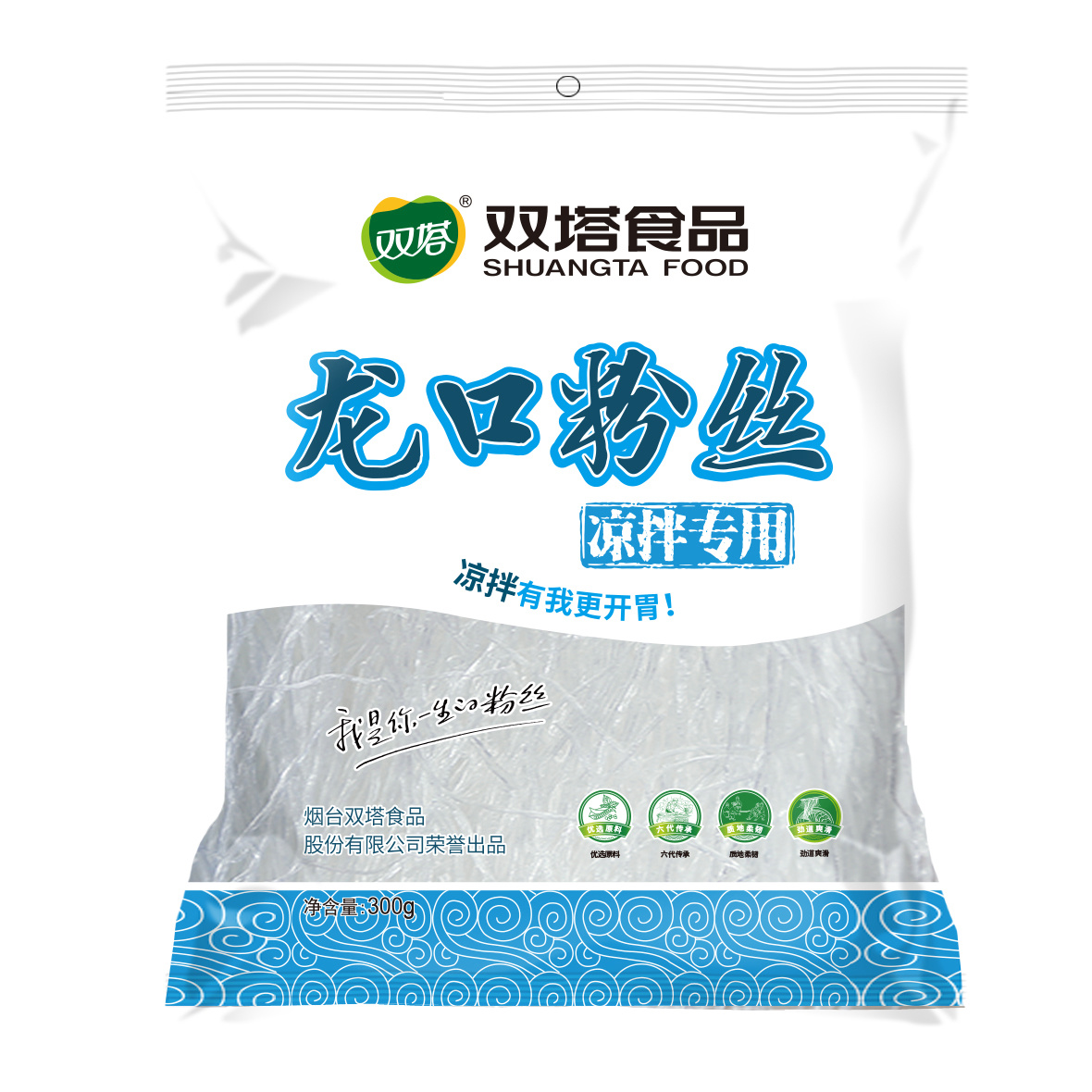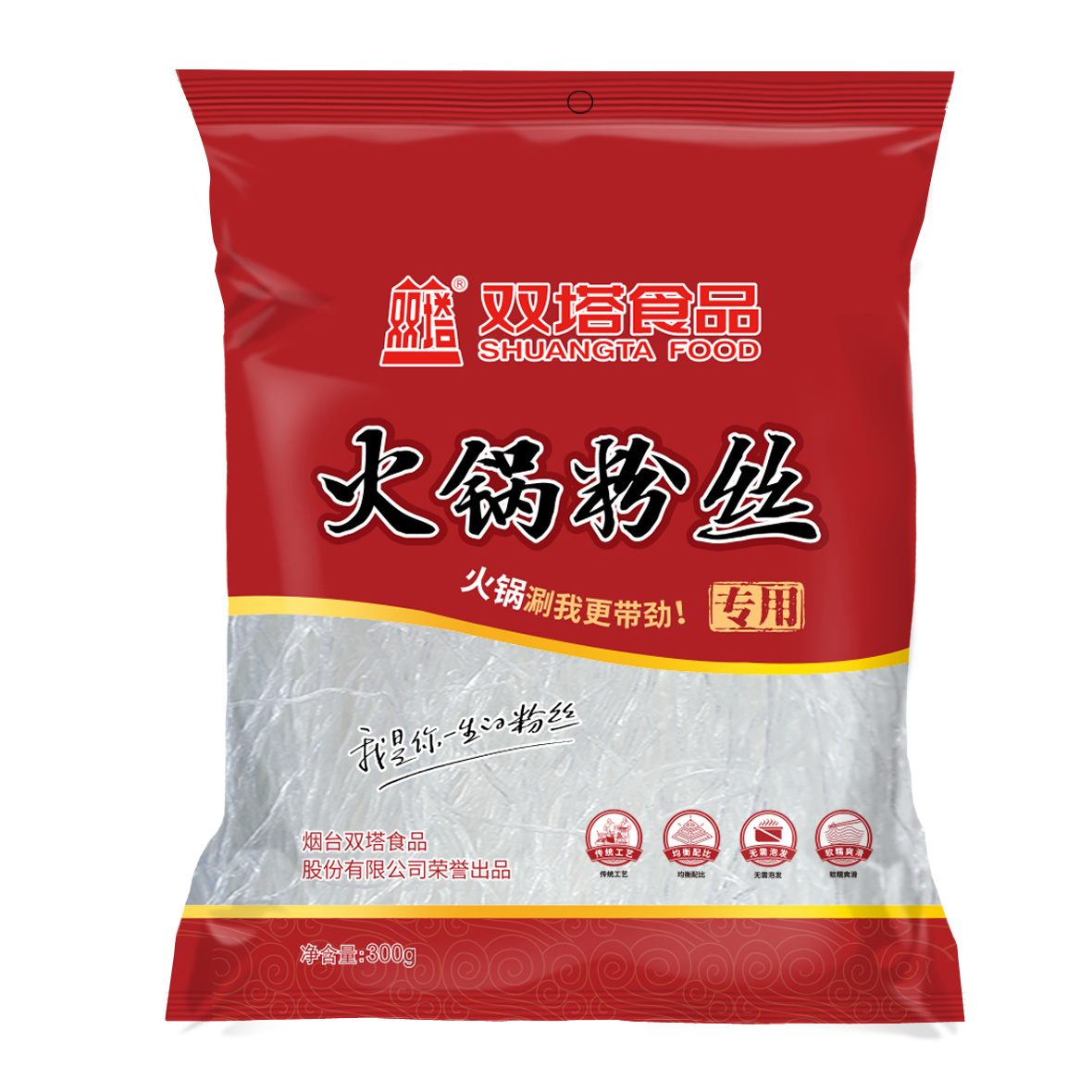 SHUANGTA LONGKOU VERMICELLI PRODUCT
"Shuangta" brand longkou vermicelli is double award winner of "China famous brand" and "Famous Trademark of China".And has won
"Quality award of the people's Republic of China" "Gold medal of China food Expo" "Gold medal of China agricultural food Expo" ,we are
the only factory won "famous brand product " in the vermicelli industry of China agricultural food .In 2015, Shuangta was listed in the "national
circular economy education demonstration base"By the national development and reform commission , take the national science and technology
support projects, CEO Mr Yang Junmin won "top ten business leader of Chinese listed companies", etc.
On September 21, 2010, shuangta food (stock code: 002481) was successfully listed on the Shenzhen Stock Exchange.It opens a new chapter in the
development of enterprises and the whole industry.
Layer upon layer to create delicious
No preservatives and additives

Mobile website