---
Can use in the Solid beverage,
injection meat or roll over meat
products, and vegetarian meat
This protein use special Enzy
molysis technique, to guaran
tee the neutral taste, compare
with normal pea protein, it is
very less bitter and astringent
taste, very easy to soluble in
the water, can keep protein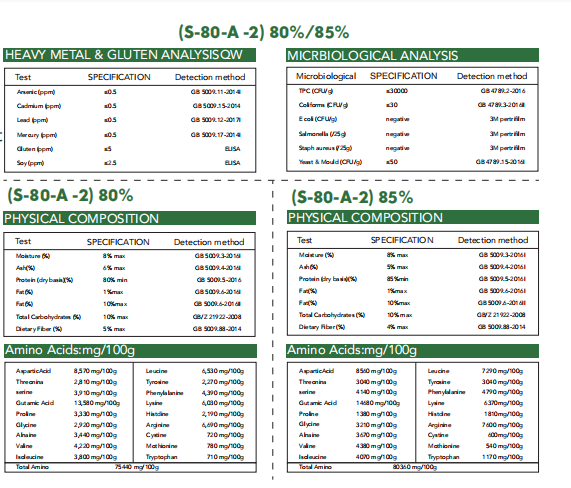 good food basis raw material more suitable for
food materials such as brewed drinks.
1.The granulation process brings good
dispersibility to the pea protein powder. The
dispersion and soaking time are greatly
shortened. The dispersion time is only one-half
of the general pea protein powder.
2.Eliminate the phenomenon of agglomeration
of general pea protein powder during the
process of brewing. It could improve the speed
of brewing; make the application more
convenient, and the product is more beautiful.
3.Reducing the phenomenon of powder
blowing and material loss; making production
and processing more convenient and cleaner.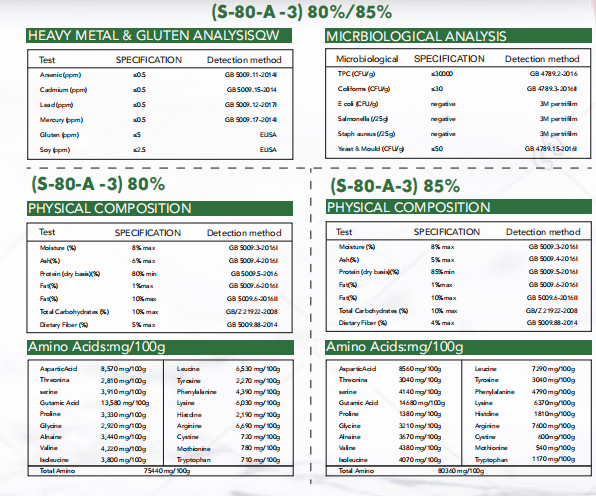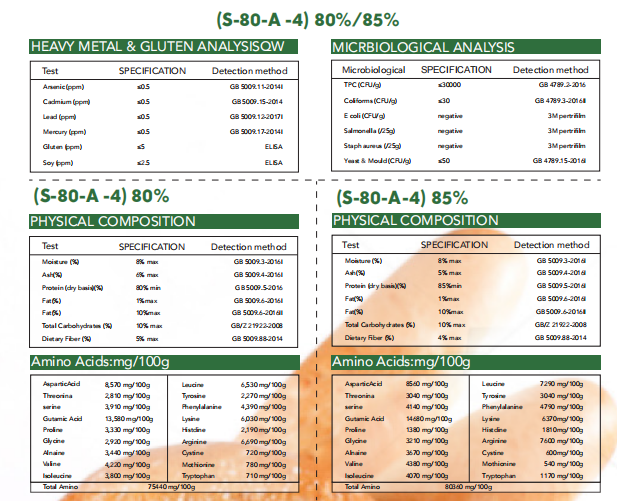 This protein can use in ham,
sausage, and other meat prod
ucts, also can use in Pulp, flour
food, nutrition bar, bakery, etc.
This protein can get good
geliness, can make meat more
elastic, give more better taste.
Also can keep more water and
oil, and emulsify is very good,
can get high products yield,
reduce process cost, also
make long time shelf-life.
special products that need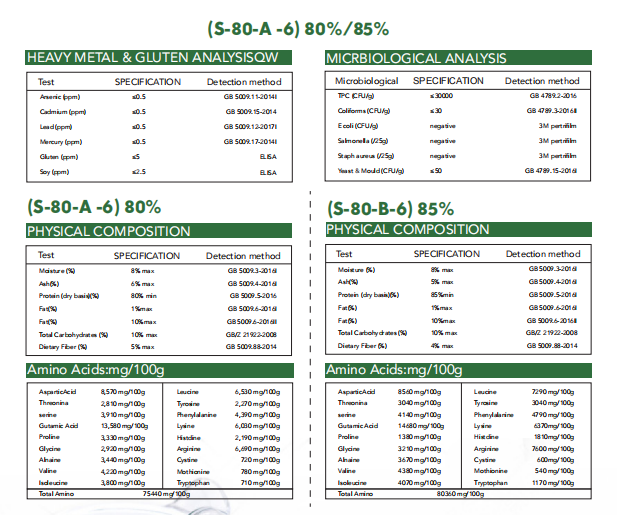 Suitable for solid beverage,
sports drinks, nutrition bars
It is more neutral taste,
more white color, soy free,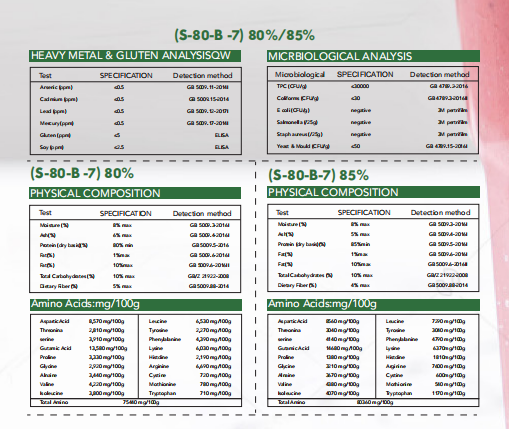 Healthy products, Solid beverage,
Non Allergen, Non GMO, Neutral
taste, Clean label, No Cholester
ol, Amino-acid score PDCAAS in

Mobile website